You can now view the activity history on your Dapper account – your purchases, sales, withdrawals, and pending transactions – in an easy-to-read feed displayed directly below your Dapper Balance on your account's 'Home' tab.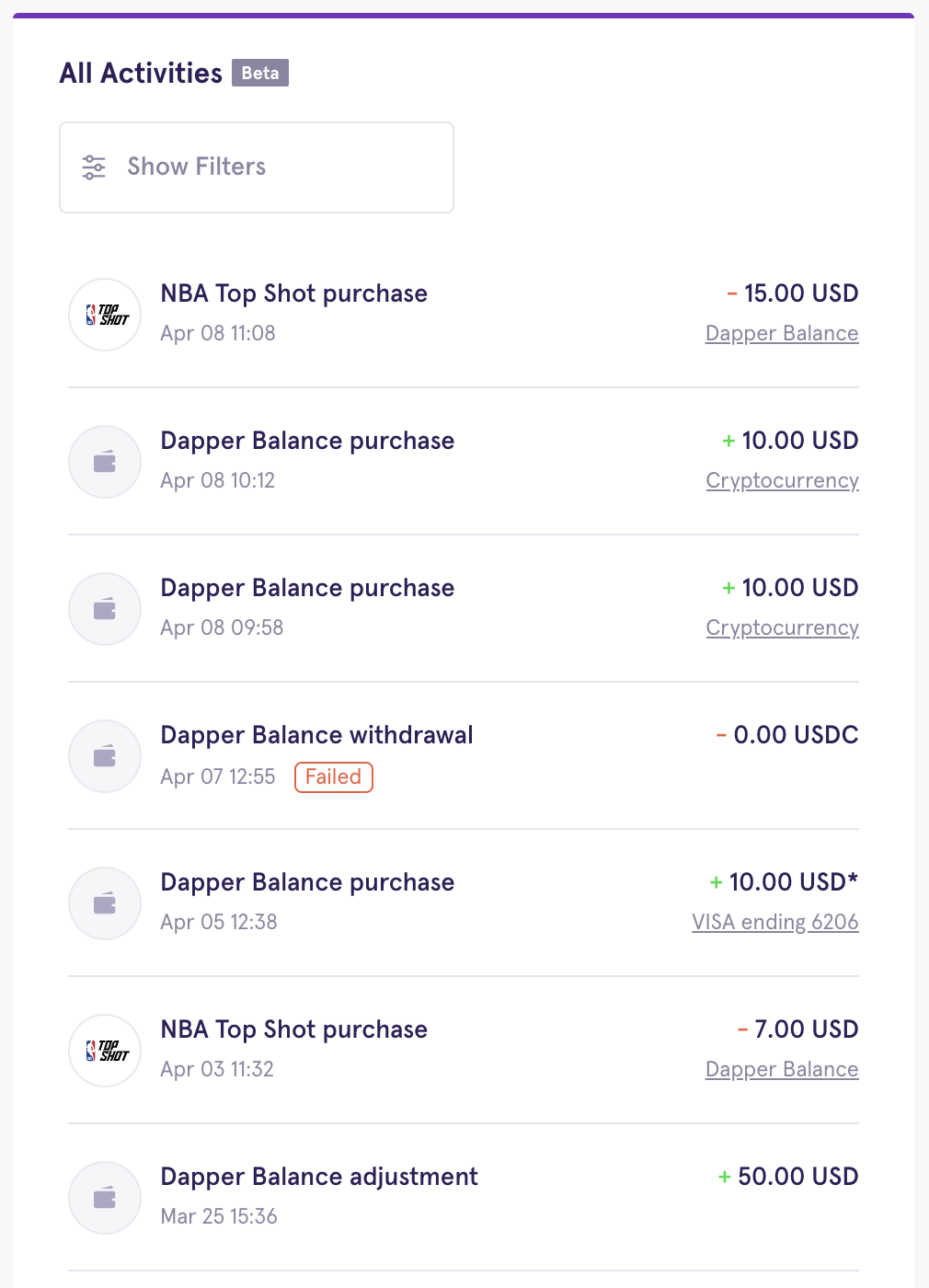 Using the 'Activity History'
If you want to refine your feed and view only a subset (or subsets) of your activity history, you can do so by using different filters. You can filter by:
All transactions
Dapper Balance purchases
Dapper Balance adjustments. This includes any promotional deposits (for example, deposits from Showcase contests).
Dapper Balance withdrawals
Pack purchases
Marketplace purchases
Marketplace sales
Pending transactions (this includes any payments or sales still in a 'Pending' state)
Simply select 'Show Filters' to see all the options at your disposal. You may have more than one filter selected at a time.
Continued enhancements
We are currently working on a number of enhancements to the Activity History feature including:

The option to export your data to a CSV file

A running tally of your Dapper Balance after each activity

Additional filtering functionality

Detailed pages for all activity items, not just purchases

We will announce each enhancement as they get added.