To add a bank account to your Dapper account, head to the Dapper accounts app, select Payments & Payouts, and scroll down to Payout via wire transfer.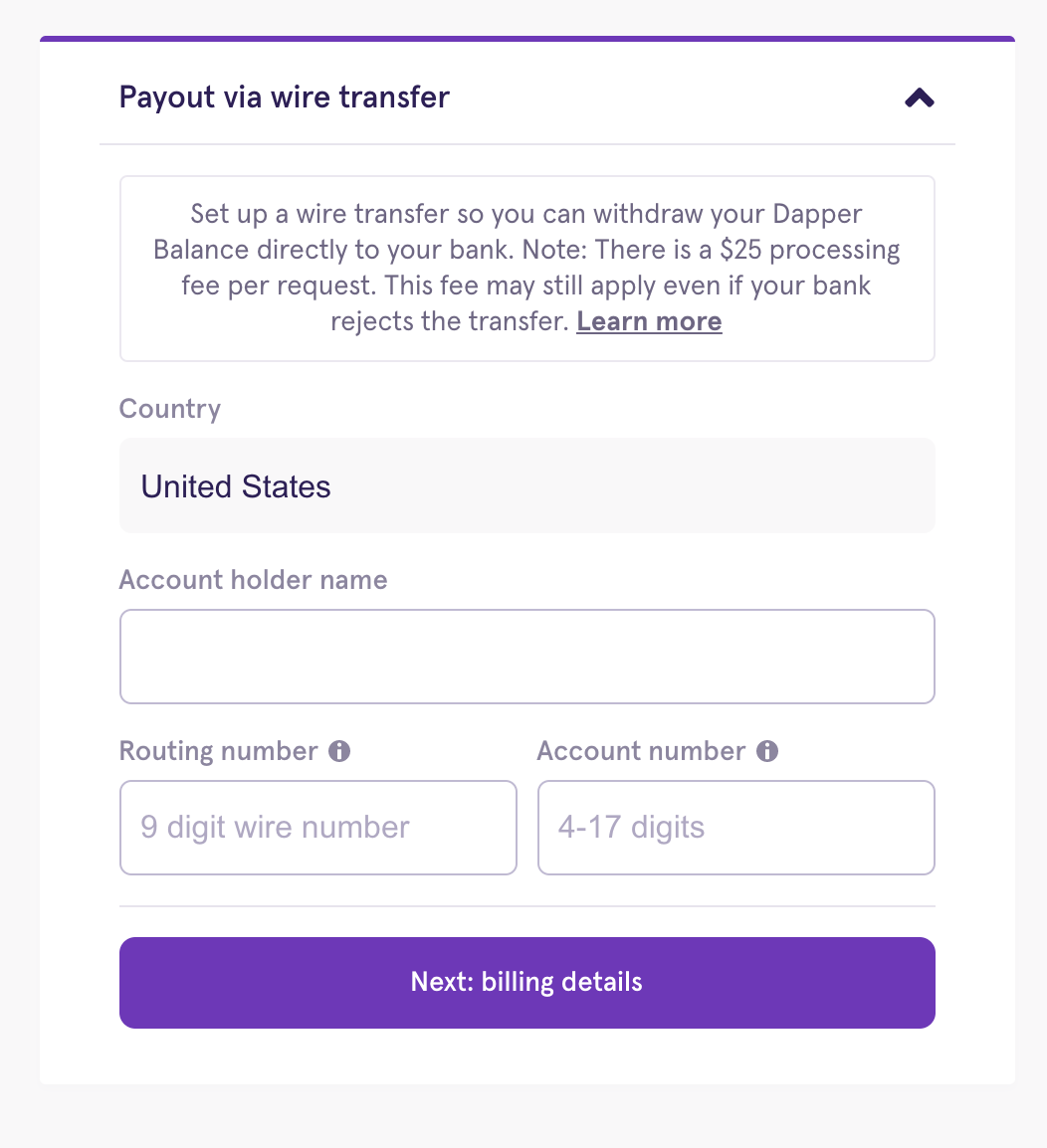 Once there make sure to include the correct information:
Name of the account holder: This name must match the name as specified on your bank account
Routing number: This number is the first 9 digits found on the bottom left of your check. This number is based on the location where your bank account was set up. If your bank provides two routing numbers make sure you use the wire transfers routing number.
Account number: This is your unique identifier at your bank. This is often found at the middle number found on the bottom of a check, between 4-17 digits.
Billing address: This billing address must match the billing details you've given to your bank.
Please note that Dapper is not responsible for lost bank transfers as a result of incorrect bank credentials.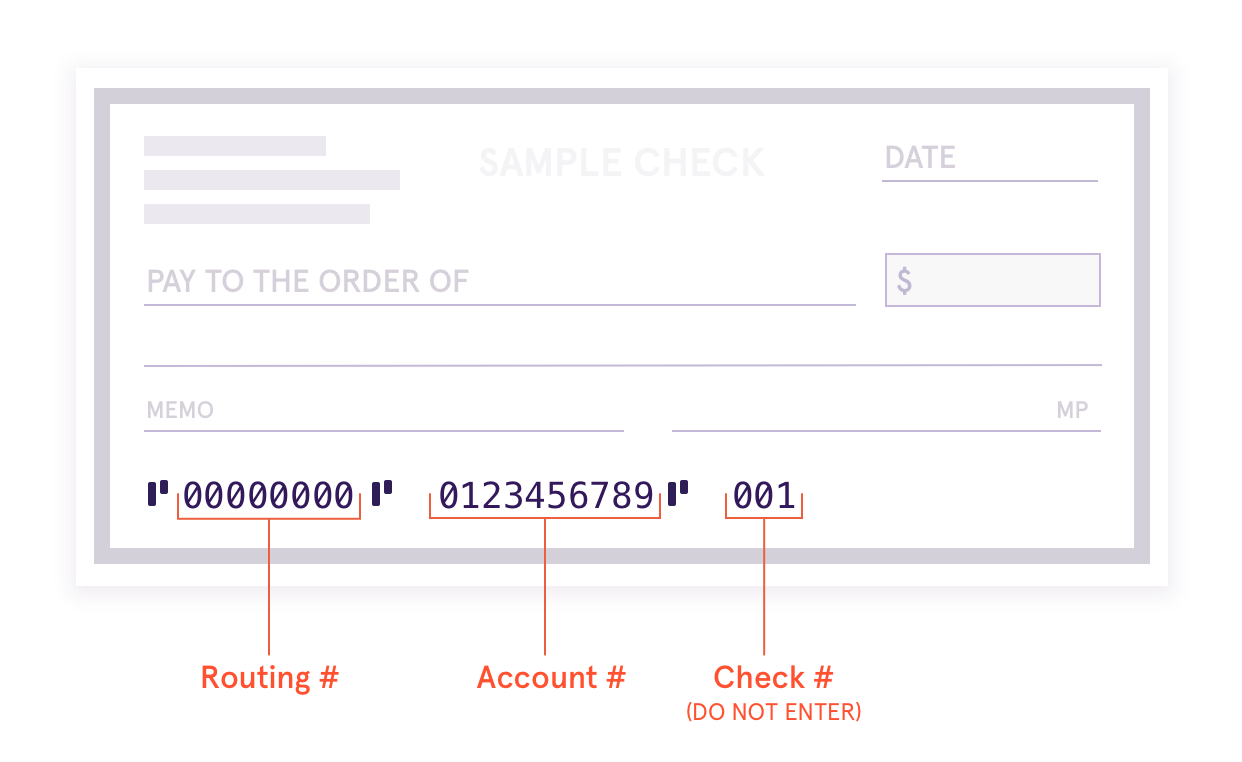 FAQ
Currently, we only support US-based bank accounts. We will add more country support in the coming months.
There is a $25 processing & banking fees. Please be aware these fees may apply even if a bank rejects the transfer.