There are two ways to withdraw from your Dapper Balance:
Via direct wire transfer to a US bank account (only US accounts are available for wire transfers at the moment).

By converting your Dapper Balance to USDC and sending the tokens to any Ethereum wallet address that can accept USDC. Please note: USDC withdrawals are not yet available in New York, Hawaii, Minnesota, and Alaska. More on USDC withdrawals here.
Adding a bank account
To add a US bank account to Dapper:
Open your Dapper accounts app.
Select 'Payments & Payouts' from the menu on the left.
Scroll down to 'Payout via wire transfer.'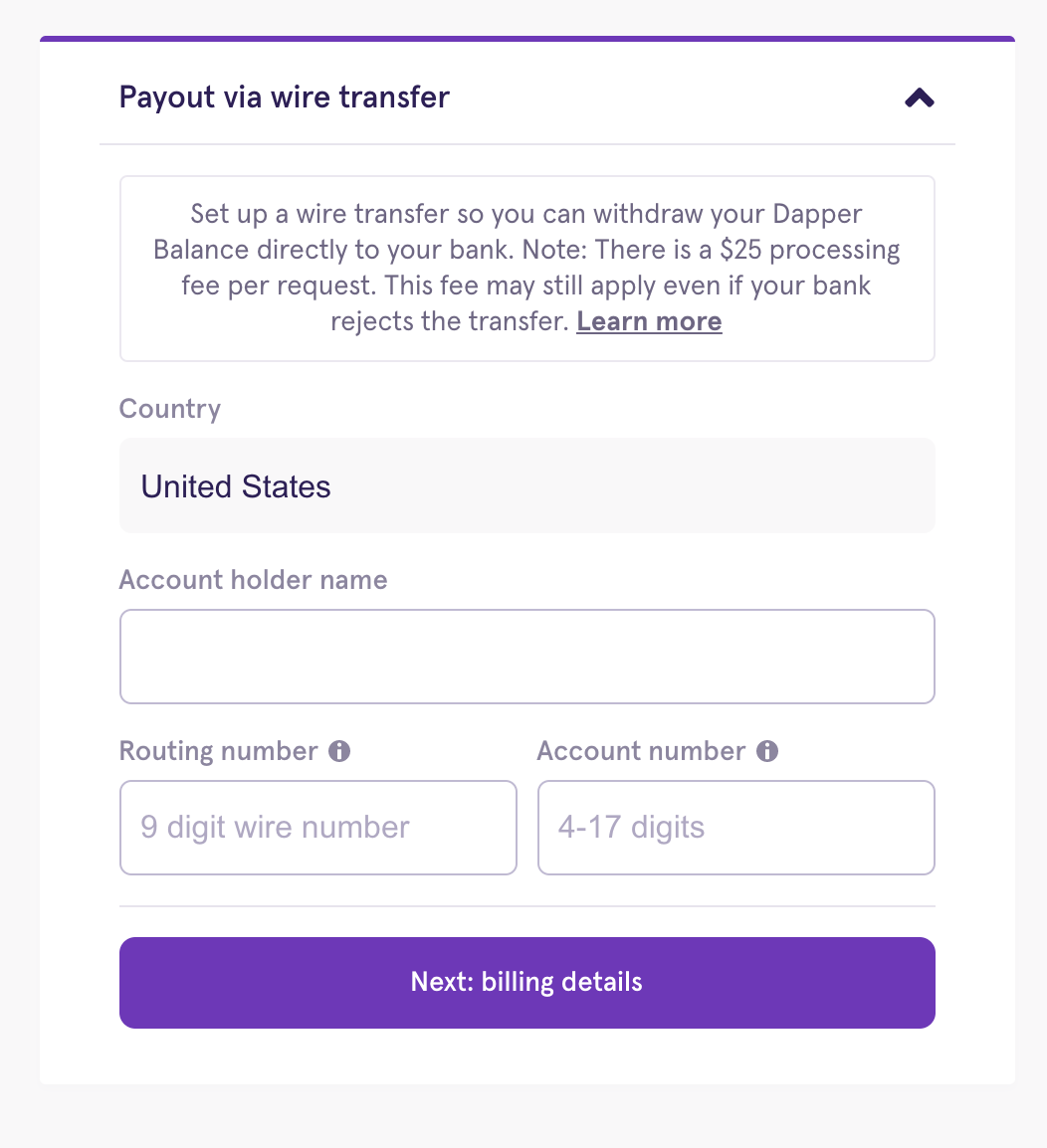 Once there, make sure you include this information:
Name of the account holder: This name must match the name specified on your bank account.
Routing number: This number is the first 9 digits found on the bottom left side of your check. This number is based on the location where your bank account was set up. If your bank provides two routing numbers, make sure you use the wire transfers routing number.
Account number: This is your unique identifier at your bank. It is often the middle number found on the bottom of a check, and is usually between 4-17 digits in length.
Billing address: This billing address must match the billing address you've given to your bank.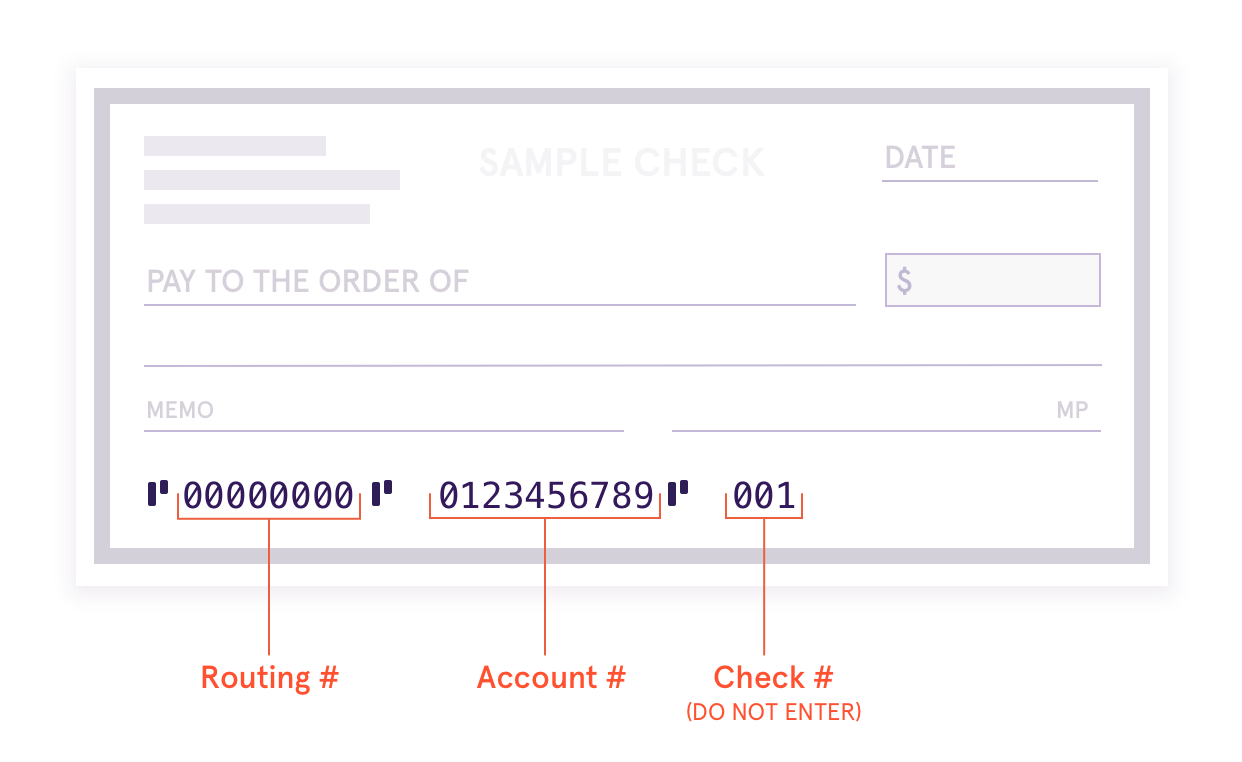 FAQ
We only support US bank accounts at the moment, although we are working to add more country support soon.

There is a $25 processing fee for each transfer request. Please note: these fees may apply even if a bank rejects the transfer.

There is a minimum request of $30.

Withdrawal requests are manually reviewed. Please allow for some processing time between submitting a withdrawal request and having the funds deposited in your digital wallet.
When you submit your first withdrawal request, you may be asked to complete an identity check. For more information on this process, click here.
Some smaller banks may require additional information such as "Further credit to" or "Beneficiary Account" to complete a wire transfer. Currently, we don't support these details, but are working to add both in the future.