There are two ways to cash out your Dapper balance
Converting your Dapper balance into USDC which can be sent to any Ethereum wallet address
Direct wire transfer to your bank account (currently only available in the US)
Converting your Dapper balance to USDC
To begin the process, head to the Dapper accounts app and select Payments & Payouts.
Select Withdraw balance
Choose your withdrawal method, in this case, USDC
Enter the total amount you wish to withdraw. There is a request minimum of $30 and a daily max of $2500
Enter your ETH wallet address. This is will be the destination of your USDC tokens, please double-check the address before you confirm the request.
If this is your first request, save your recovery code and choose a verification method
Enter your verification code. You may receive your code either through SMS, email or you can verify the request using your recovery code.
Once the request is approved, the USDC will be sent to your Ethereum wallet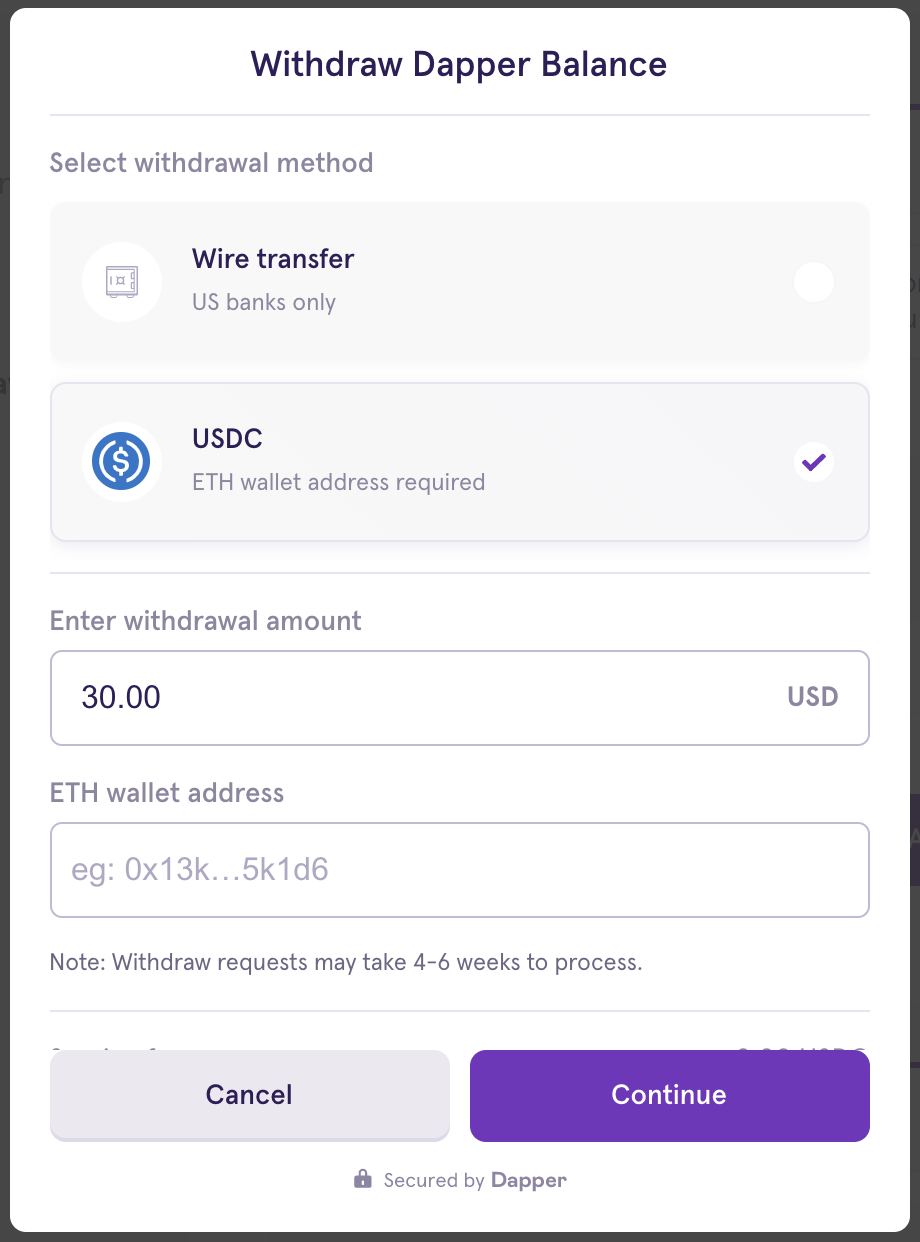 Note: We estimate a 6-8 week turnaround for approvals. A KYC check must also be completed before withdrawal requests can be made.
To cash out your Dapper balance via a wire transfer, read our guide here.